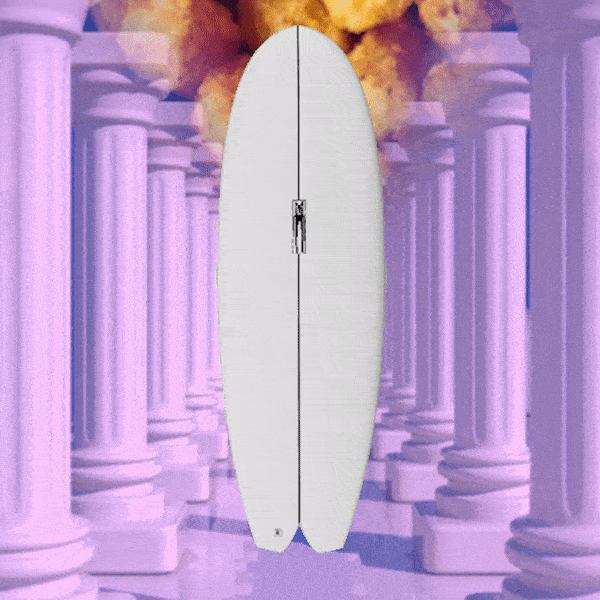 Tater Tot
This tasty fella is ready to take a dip in just about every sauce the ocean has to offer. With its quad fried channels and its big ol' Tater booty, you'll be haulin' ass through those fatty sections that everyone loses their coolin. No worries if you think you're big time and wanna do a little hot doggin', cause it's got the secret sauce to make it do more than you'd expect from such a plump creature. With a wide body nose to tail and low rocker this puppy is a juicy specimen of speed. The slightly pulled in tail gives you that hot doggin' ability when your special meter is full. Other than all this science shit just get it big and ride it with sass. Make your momma proud and get a Tater Tot. Also tell her Critters says hi ;).
Rocker: Low exit with channels to increase rail line rocker. Entry is low/medium
Rails: 60/40 medium
Concave: Rolled entry, deep single to deep double through back half with V off tail.
Fins: twin or quad
Waves: small small to 5 ft soft or steep.
stock dims:
5" x 20.75" x 2.35" -     27 L
5'2" x 21" x 2.45" -       29.5 L
5'4" x 21.25" x 2.55" -  32.5 L
5'6" x 21.5" x 2.65" -    35 L
5'8" x 21.75" x 2.7" -    37.7 L
5'10" x 22" x 2.75" -    39.8 L
6' x 22.25" x 2.8" -      42.5 L
Recently Viewed