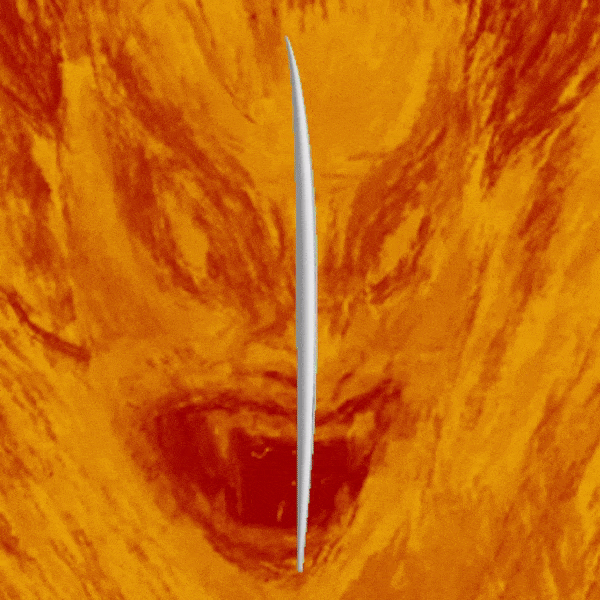 HELL HOUND
Welcome to Hell. It's hot here so you're gonna wanna spend most of your time in the water, and who better to spend it with than man's best friend, the Hell Hound. Throw yourself a bone, (there's lots just laying around) and pet perditions baddest creature.
Board jargon means nothing here, so why fret over liters and outline and rocker, you've got eternity to figure that out on your own? One look at this thing spells pure sin and you've been waiting to let loose. This thruster setup is made for those who wanna outrun the devil himself, then turn on a dime, and put him on his heels when the time comes. Shred the Lake of Fire in confidence knowing that no other board could handle the torment.
If you have one foot in the grave make sure the other is firmly planted on a Hell Hound. 

Ok... the real stuff
Rocker: medium low, channels create a higher rail line rocker on tail for easy late drops and extra maneuverability 
Concaves: rolled entry into deep single to double out the last third of board with 4 deep channels for added speed and drive
Rails: medium 60/40
Skill: Intermediate to Pro -  Ride it longer than your shortboard 
Waves: Works in most types but loves hollow, fast, and powerful. It is the fastest and best board for racing powerful waves. built off the Gnarwhal platform but designed for more control.
Recently Viewed